Committee Profiles
Professor Ali M Ansari
Professor Ali Ansari is Professor of Iranian History. His books include, Iran, Islam and Democracy: the politics of managing change, Modern Iran, and Confronting Iran. His research interests are focused on the political development of modern Iran, as well as Iran's relations with the West from the early modern period. He is currently working on a book about Iranian nationalism with a particular focus on competing ideologies and political myths. In this context he is particularly interested in the development of historical narratives and mythologies about Persia/Iran. His teaching reflect these interests, and he is involved in the provision of the core course for the Postgraduate Degree in Iranian Studies, as well as offering a dedicated module on Iran and the World from 1921. Prof. Ansari is also available to supervise students choosing the Directed Reading module as well as MLitt Dissertations. Students interested in pursuing doctoral research should, In the first instance submit a proposal and abbreviated reading list (no more than two pages) to Prof. Ansari on aa51@st-andrews.ac.uk
---
Dr Paul Luft
Born and educated in Germany, Dr Luft read Iranian History, Iranian Studies and Islamic Studies at Berlin and Göttingen Universities before undertaking a three year Visiting Fellowship at St Antony's College, Oxford. He went on to teach Middle Eastern Studies and Persian History and Literature at Manchester University and also taught at the Oriental School, Durham University. Following his retirement in 1999 he became an Honorary Fellow of the IMEIS at Durham University where he founded the Centre for Iranian Studies with Ali Ansari.
He is a member of various academic societies in Europe, among them European Society for Iranian Studies, BRISMES and BIPS which has elected him as Honorary Vice-President in 2006. Since 1993 he has been a member of the editorial board of the journals of BRISMES, IRAN and several academic journals in Iran. His main academic interests are periods of transformation in 19th and 20th century history of Iran including the political and cultural changes from a tribalised to a court society in the first half of the 19th century and further administrative reorganisation of the state in Iran in the early period of Reza Shah. (1925 – 1941).
---
Dr Tim Greenwood
Tim Greenwood is Reader in Mediaeval History. His research is centred upon Armenian political, social and cultural history between the sixth and eleventh centuries, analysing and exploiting literary, epigraphic and architectural sources. Armenian literature from Late Antiquity has much to tell us about life within the Sasanian Empire and the Iranian dimension continued to hold meaning for Armenian authors into the tenth and eleventh centuries, during the era of the 'Iranian Intermezzo'. In 2017, he published a translation and commentary of an eleventh-century Armenian composition, the Universal History by Step'anos Tarōnec'i which contains some intriguing popular traditions about the Buyids. Recent publications include a study of Armenian ties to Mesopotamia in the early sixth and seventh centuries, the reflection of Sasanian jurisprudence and legal culture through Armenian materials, and the value of Armenian sources for the study of Sasanian Iran. He is currently working on a chapter for Blackwell's Companion to the Sasanian Empire and developing his study of Armenian legal tradition. He is presently the Director of the Institute of Iranian Studies and convenor of the MLitt in Iranian Studies and is happy to respond to postgraduate enquiries on twg3@st-andrews.ac.uk.
---
Professor Andrew Peacock
Professor Andrew Peacock specialises in the history, culture and literature of the Persianate world from early Islamic to early modern times, including Anatolia, Central Asia and India in addition to Iran. He has a particular interest in the manuscript heritage of these regions. He is currently Director of the  Mediaeval Research Programme of the British Institute of Persian Studies. Major publications include The Great Seljuk Empire (2015) and Early Seljuq History (2010).
---
Dr Saeed Talajooy
Dr Saeed Talajooy is lecturer in Persian Literature at the School of Modern Languages, University of St Andrews. Dr Talajooy has taught and published on literature, drama and cinema in Iran and the UK, and is currently teaching comparative literature and Persian literature modules. His research is on the point of convergence between cultural theory and literature, performance and film and on the reflections of the changing patterns of Iranian identities in Persian literature and Iranian theatre and cinema. It involves analysing the works of Iranian poets, novelists, playwrights and filmmakers to find how they refashion indigenous forms and characters or adapt Iranian or non-Iranian myths, history and literary narratives, to resist dominant political and cultural discourses. Another aspect of his research involves comparative studies of cultural resistance in Africa and the Middle East. His publications include several articles on Iranian theatre and cinema, a co-edited volume entitled Resistance in Contemporary Middle Eastern Studies: Literature, Cinema and Music (Routledge 2012) and a special issue of Iranian Studies on Bahram Beyzaie. He is currently working on a monograph entitled The Cinema and Theatre of Bahram Beyzaie. 
---
Dr Ilse Sturkenboom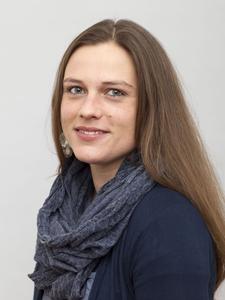 Dr Ilse Sturkenboom is lecturer in Iranian Islamic Art History. She is particularly interested in Persian manuscripts and the arts of the book. Her monograph on illustrated manuscripts of Attar's Conference of the Birds will appear in Brill's Arts and Archaeology of the Islamic World series. She has recently started a new project that investigates aspects of materiality and production processes of Persian manuscripts written onto Chinese painted paper.
---
Professor Tom Harrison 
Tom Harrison is Professor of Ancient History. His research has focussed on three main (overlapping) themes: the interpretation of Herodotus' Histories; Greek religious ideas; and Greek contact with, and representations of, foreign peoples, not least the peoples of the Achaemenid Persian empire.  His publications include Writing Ancient Persia (2011), a critical discussion of the history of scholarship on ancient Persia, and a number of articles on the mediation of aspects of Persian society or royal ideology  in Greek sources, especially Herodotus and the Alexander-historians. He has also written on the nineteenth-century reception of ancient Persia, especially in the work of George and Henry Rawlinson.  He is currently supervising two PhDs on Iranian topics, and would be very happy to receive further informal inquiries at tehh@st-and.ac.uk.
---
Members
Dr Dimitris Kastritsis

Dr. Dimitris Kastritsis is Academic Fellow in Ottoman History. His book The Sons of Bayezid: The Ottoman Civil War of 1402-1413 and its Representation (Brill, 2007) studies the dynastic and civil struggles following Timur's defeat of the Ottomans at the Battle of Ankara (1402). He has worked on medieval chronicles in Persian alongside those in Ottoman Turkish, itself a language modelled on Persian and impossible to understand without it. In general, he is interested in questions of imperial ideology and representation in the fifteenth and sixteenth centuries, when the Ottomans were facing rival empires such as the Safavids of Iran. The Ottoman-Safavid conflict had an internal dimension concerning the character of the Ottoman state, which by that time had become highly centralised along Persian and Islamic lines, whereas the Safavids had begun as an empire with a strong Turkic tribal base. Thus the study of Iranian civilisation is not limited to modern Iran, but concerns the larger Islamic world from the Balkans to South Asia, including the Ottoman Empire.
---
Dr Angus Stewart

Dr Stewart is a lecturer in Medieval History. His main research and teaching interests include the study of diplomatic, military and cultural interaction in the eastern Mediterranean world in the age of the Crusades (c. 1000-1350).
More specifically, topics he isinterested in include: the Fatimids, Seljuks, Ayyubids and, especially, Mamluks; the Mediaeval Armenian kingdom; the Mongols in the West; the Crusades, especially the later expeditions and planned expeditions to the Middle East; Crusading and Byzantium, and the Fourth Crusade; Capetian France.
---
Honorary Professors
Professor Robert Hillenbrand
Professor Robert Hillenbrand was educated at the universities of Cambridge (English Literature; M.A.) and Oxford (Oriental Studies; D.Phil. 1974). He has been teaching at the Department of Fine Art in the University of Edinburgh since 1971, and was awarded a chair of Islamic art there in 1989. His travels have taken him throughout the Islamic world. He has held visiting professorships at Princeton, UCLA, Bamberg, Dartmouth College, and Groningen. From 1992 to 2004 he held a short-term visiting professorship at Leiden. In 1993 he delivered the Kevorkian Lectures at New York University, and in 2004 he was Distinguished Visiting Professor at the American University in Cairo. His scholarly interests focus on Islamic architecture, painting and iconography, with particular reference to Iran and early Islamic Syria. He works with the following languages: German (native speaker), French (excellent), Italian (reading knowledge), Spanish (reading knowledge), Persian (colloquial) and Arabic (good knowledge for epigraphic purposes).
He has written the following books: Imperial Images in Persian Painting; Islamic Art and Architecture (translated into German in 2005, Danish in 2008 andPersian in 2009); The Architecture of Ottoman Jerusalem: An Introduction; Studies in Medieval Islamic Architecture (2 vols.);the prize-winning Islamic Architecture: Form, Function and Meaning (translated into Persian in 1998 and 2000); The Sheikh Zayed Grand Mosque; and Islamic Architecture in North Africa (co-author). In addition, he has edited seven books and co-edited two more. He has also published some 150 articles on aspects of Islamic art and architecture.
Professor Carole Hillenbrand
Prof. Carole Hillenbrand, FBA, FRSE, OBE, has joined the School of History at the University of St Andrews as Professor of Islamic History.Prof. Hillenbrand was educated at the Universities of Cambridge, Oxford and Edinburgh, the latter where she most recently held the appointment of Professor of Islamic History. Amongst her many academic distinctions, Prof. Hillenbrand is a Fellow of the British Academy, Fellow of the Royal Society of Edinburgh, and in 2009 was awarded an OBE for services to Higher Education.
With research interests including the Seljuqs of Iran and Turkey, the Crusades, and medieval Muslim political thought, Prof. Hillenbrand's appointment enhances the existing expertise of the School of History in medieval and Middle Eastern history. In 2005 Prof. Hillenbrand was the first non-Muslim to be awarded the highest accolade in Islamic studies in the Arab world, the King Faisal Prize for Islamic Studies. Since 1983 she has been Islamic Advisory Editor at Edinburgh University Press and from 1999 has been the editor of the series entitled Studies in Persian and Turkish History, published by Routledge.
Honorary Fellows
Sir Geoffrey Adams, KCMG
Sir Geoffrey Adams is a graduate of Oxford University, and joined the British Diplomatic Service in 1979. His early career took him to Saudi Arabia, South Africa, Egypt and Paris, where he spent two years at the Ecole Nationale d'Administration. More recently he was Consul General in Jerusalem (responsible for the UK's relations with the Palestinian Authority) and Principal Private Secretary to the Foreign Secretary (at the time the Rt Hon Jack Straw MP). From 2006-March 2009 Geoffrey was British Ambassador to Iran. In September 2009 he will be taking up a new post as Director, Middle East and North Africa at the Foreign and Commonwealth Office in London.
Honorary Lecturer
Dr Michael Postl
Michael Postl studied for his PhD in European, Constitutional and Public International Law at the University of Vienna. He went on to join the Austrian Ministry for Foreign Affairs where he worked in the Asia Unit and the Office of the Legal Adviser, heading Delegations to several UN and Council of Europe Conferences. During the Austrian EU Presidency in 2006, Michael was the Head of EU Council Working Groups on RELEX/Sanctions and the International Criminal Court. From 2006 to 2009 was the Austrian Ambassador to Tehran and more recently, he has worked in the Political Section of the Austrian Ministry for Foreign Affairs. From January 2010 he has been the acting Director on the Western Balkans and in 2010, was appointed as the Designated roving Austrian Ambassador for Armenia, Georgia and Uzbekistan. Since 2004 he has also been a lecturer at the University of Innsbruck and delivers various lectures in the field of Public International Law and International Relations across Austria.
Research Fellows
Dr Shivan Mahendrarajah
Shivan earned his MA in Islamic Studies at Columbia University (2007), and wrote a thesis on modern Afghanistan under the supervision of Prof. Richard W. Bulliet. After studying at Damascus University (2008) and the University of Tehran (2009–10), he matriculated at the University of Cambridge (2010), and wrote a thesis on medieval Iranian and Afghan history and Sufi Studies under the supervision of Prof. Charles Melville. Shivan's first book, The Saint Cult at the Shrine of Shaykh Ahmad-i Jam: History, Religion, and Politics of a Sunni Institution in Shiʿi Iran, has been successfully peer reviewed for Cambridge University Press. He is now writing his second monograph, Herat: A History, from Chingiz Khan to Tamerlane, a political and socio-economic history of Herat's renaissance following the Mongol conquests of Iran and Afghanistan.
Shivan is founding co-editor, with Warwick Ball, FSA, of Afghanistan: The Journal of the American Institute of Afghanistan Studies, an academic journal published by Edinburgh University Press. The journal is co-hosted by St Andrews and Boston University (home of the American Institute of Afghanistan Studies).
AIAS:    https://afghan-institute.org/
EUP:    https://www.euppublishing.com/loi/afg
Dr Parmis Mozafari
Dr Parmis Mozafari did her BA (Music) and MA (Art History) in Iran and received her PhD in Ethnomusicology from the University of Leeds for which she was granted 'ORSAS' and 'Tetley and Lupton' scholarships. She is a Santoor player and has taught art history and music in Iran and ethnomusicology, Persian music and Persian language in the UK. Her research interests include music iconography, the aesthetics and symbolism of musical instruments, music and national identity; music and female performers in Persian literature, contemporary religious art and music in Iran, and the role of religious minorities in Iran's musical culture. She is currently finalising her monograph on female performers in Iran. She has published the following articles: 'Carving a Space for Female Solo Singing in Post-Revolution Iran' in Karima Laachir and Saeed Talajooy (eds), Resistance in Contemporary Middle Eastern Cultures: Literature, Cinema and Music (2012, Routledge), and 'Dance and the Borders of Public and Private Life in Post-Revolution Iran' in Annabelle Srebreny and Massoumeh Torfeh (eds), Cultural Revolution in Iran: Contemporary Popular Culture in the Islamic Republic (2013, I.B. Tauris).
Non-Resident Fellows
Armin Yavari, FRSA
Armin is a University of London graduate in modern European history with a passionate interest in the history, art, architecture and archaeology of the Near and Middle East. His research focus is geared towards Isfahan, both city and province, and its development between the seventeenth- and twentieth-centuries. His current projects include a photographic expedition to Iran to create a permanently accessible digital record of a series of provincially-located endangered historic sites, and collecting material on the Sadr-Esfahanis, a nineteenth century father-son team of humble origins who, between them, governed Isfahan for twenty-eight years and served Fath 'Ali Shah as his Sadr-Azam for thirteen. In 2012, he founded Symposia Iranica, the Biennial Graduate Conference on Iranian Studies, which inaugurated at the University of St Andrews as the field's second-largest conference organised in the UK.
Arash Zeini
Arash's main research interests broadly include the study of ancient Iran and Zoroastrianism, particularly the late antique exegesis of the Avesta. He is also interested in digital humanities, particularly in aspects of text encoding.
For his dissertation, submitted at SOAS, he produced a critical edition of the Middle Persian (MP) version of the Yasna Haptaŋhāiti (YH), a liturgical text originally composed in the Old Iranian language of Avestan. In a broad investigation of the MP literature he argued that Zoroastrian exegesis shares the common traits of Cabezón's decontextualized scholasticism, a cross-cultural category abstracted from the Medieval European scholasticism. He also proposed that the fire's development in Zoroastrianism exemplifies correlative structures, which often emerge in manuscript traditions. The dissertation challenges the view that considers the study of the MP translations an auxiliary science to Avestan studies, framing the text instead within the exegetical and historical context from which it emerged.
Dr Bernd Kaussler

Dr Bernd Kaussler finished his PhD on British-Iranian relations and the Salman Rushdie affair at the Institute and School of International Relations and is currently Assistant Professor of Political Science at James Madison University where he is teaching courses on Middle East Security, Political Islam and US Foreign Policy. His research interests on Iran are focusing on foreign policy, human rights and political violence and security. He is a contributor to Jane's "Iran Security Sentinel" and is currently working on a project on US-Iranian relations.
Dr Amanda Phillips
Amanda Phillips (DPhil, Oxon, 2011) is an assistant professor of art history at the University of Virginia's McIntire Department of Art. She joined the faculty there after a post-doctoral fellowship at the Berlin Museum of Islamic Art and a Marie Curie / Gerda Henkel fellowship at the Centre for Byzantine, Ottoman, and Modern Greek Studies at the University of Birmingham. She publishes regularly on art and material culture from the Islamic world, with a focus on the decorative arts and most especially silk textiles. Her book, Everyday Luxuries, is now in press with the National Museums in Berlin. Her research charts the social and economic histories of fashion and technology, with a focus on the Ottoman Empire and its place in the global eighteenth century.